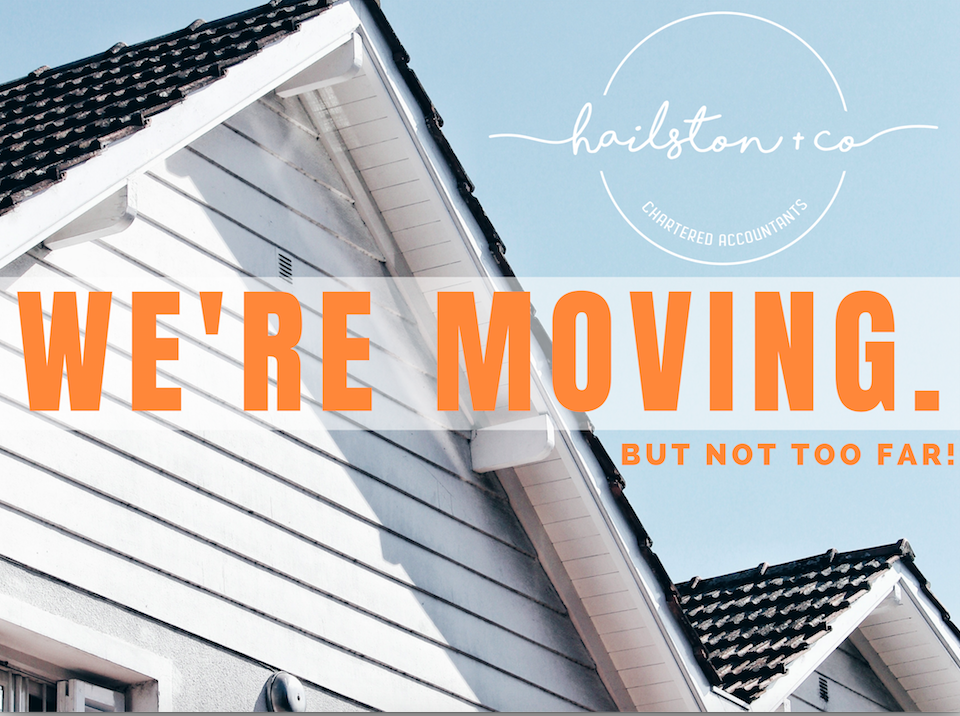 💥 We're Moving. But not too far! 💥
New building, same awesome team!
It's an exciting time at Hailston & Co – we're moving our Camden office to a brand new location!
Don't worry, we're not moving too far away. For our clients convenience we've decided to move just up the road to a new and bigger location. This means more room for growth, and more room to better serve our clients.
Here's our new address - we would love if you dropped by for a coffee and to say hello!
First Floor
76 John Street
Camden NSW 2570
Our other contact details will remain unchanged. We can't wait to catch-up with you from our new location.
Feel free to get in touch with any questions you may have about the change.
Regards,
Craig